Autor: Pialorsi / Russo

Programming Microsoft LINQ in Microsoft .NET Framework 4

Dig into LINQ - and transform the way you work with data




676 Seiten (Softcover)
ersch. 01/2011 bei Microsoft Press



ISBN-13: 978-0-7356-4057-3

€

42

50

inkl. MwSt.




Versandkostenfrei

Best.Nr.: MP-4057
Lieferbar in 48 Stunden



Programming Microsoft LINQ in Microsoft .NET Framework 4
Dig into LINQ - and transform the way you work with data
This is the ideal reference for learning how to write queries natively in Visual C# or Visual Basic with Microsoft LINQ. Two LINQ experts teach you the intricacies of using LINQ to query data directly from .NET, whether it´s from from databases, object collections, XML, or other data stores.Dig into LINQ - and transform the way you work with data.
With LINQ, you can query data from a variety of sources - including databases, objects, and XML files - directly from Microsoft Visual Basic® or C#. Guided by data-access experts who´ve worked in depth with LINQ and the Microsoft development teams, you´ll learn how .NET Framework 4 implements LINQ, and how to exploit it. Clear examples show you how to deliver your own data-access solutions faster and with leaner code.
Discover how to:
Use LINQ to query databases, object collections, arrays, XML, Microsoft Excel® files, and other sources
Apply LINQ best practices to build data-enabled .NET applications and services
Manipulate data in a relational database with ADO.NET Entity Framework or LINQ to SQL
Read, write, and manage XML content more efficiently with LINQ to XML
Extend LINQ to support additional data sources by creating custom operators and providers
Examine other implementations, such as LINQ to SharePoint®
Use LINQ within the data, business, and service layers of a distributed application
Get code samples on the Web
See also Table of Contents.
About the Authors Paolo Pialorsi and Marco Russo:
Paolo Pialorsi is a consultant, trainer, and author who specializes in developing solutions with Microsoft .NET, XML, and Web services. He has written four books and speaks at industry conferences.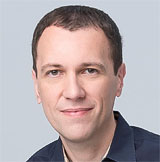 Marco Russo is a founder of SQLBI.COM. He provides consultancy and training on Business Intelligence, with a particular specialization in the Microsoft Technologies related to BI. He has written several papers about these topics, with a particular mention for "SQLBI Methodology," which is a complete methodology for designing and implementing the back-end of a BI solution (from OLTP to OLAP cubes through Data Warehouse and Data Marts) using the Microsoft BI stack of technologies, and "The Many-to-Many Revolution," which is a paper dedicated to modeling patterns using many-to-many dimension relationships in Analysis Services.

In 2009, he has co-authored Expert Cube Development with Microsoft SQL Server 2008 Analysis Services, which is considered an important set of guidelines and best practices for using Microsoft Analysis Services in the real world. He also wrote several books for .NET development, in Italian and English language. Marco is also regular speakers at major international conferences about Microsoft SQL Server PowerPivot for Excel, Microsoft SQL Server Analysis Services, and .NET Framework development.